Buying a property in Arcachon, Pyla, and Cap Ferret
Our houses, apartments and accommodation for sale in Arcachon, Pyla and Cap Ferret
Among the three, we do not know which destination to choose between the family and chic Arcachon, the sportier Pyla and its famous dune, or the very preserved and wild Cap Ferret. Synapse-Immobilier is well established in the region and offers a large number of properties for purchase and sale: crossing apartment to renovate, furnished for holidays, accommodation T1, T2, T3, T4, T5, T6, house of architect with swimming pool, villa with garden and with terrace, unusual or unusual, and even exceptional or luxury accommodation, we are sweeping the whole region with real high standards. Do you want to buy a new property? We have it ! Do you prefer an old property with works? For this last option, we work hand in hand with teams capable of helping you renovate. Not all of our real estate advertisements are on the site, so do not hesitate to consult us directly to find out what properties to sell or buy and even our available land.
Buy the ideal accommodation in Arcachon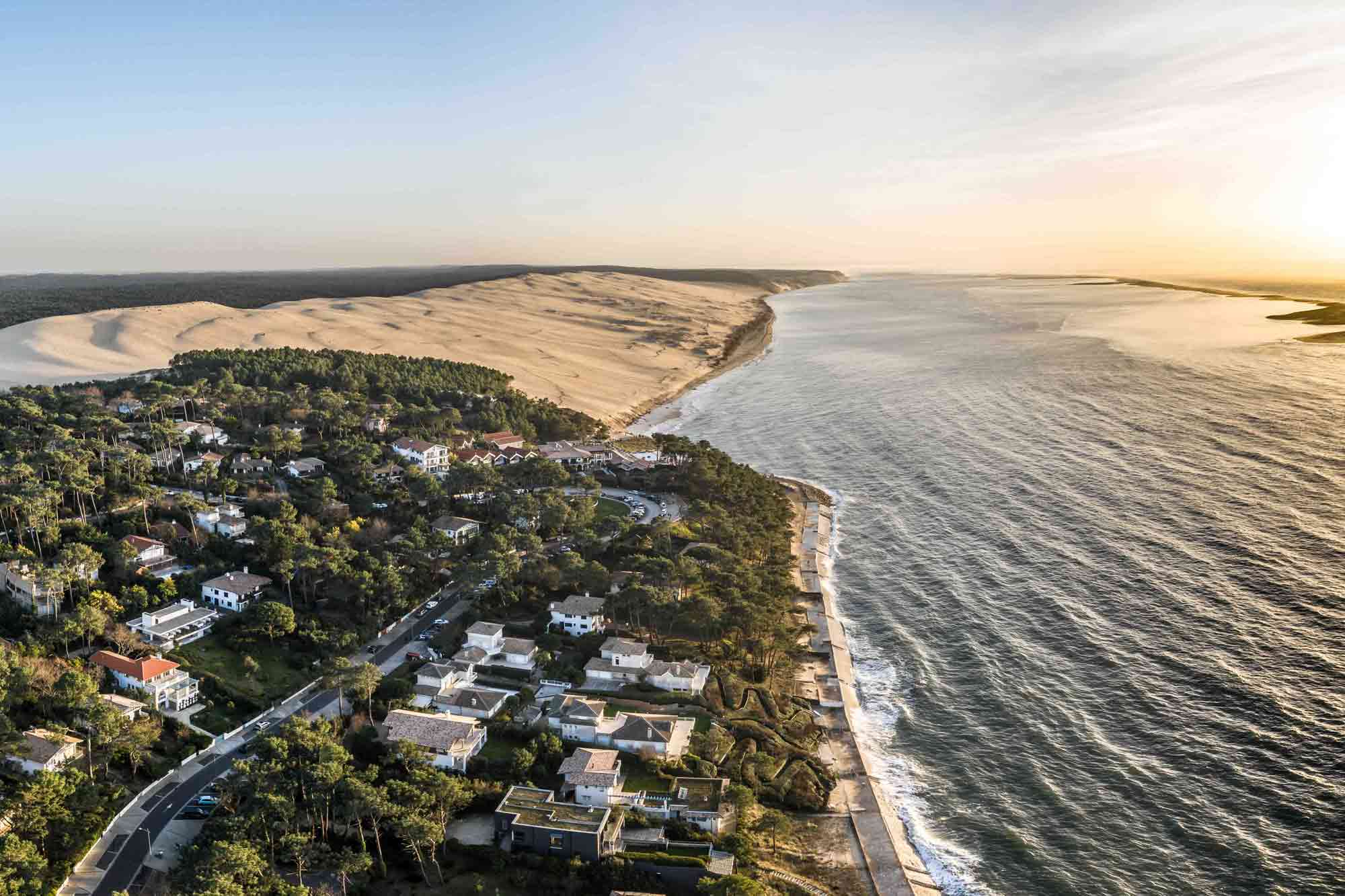 Buy the ideal accomodation in arcachon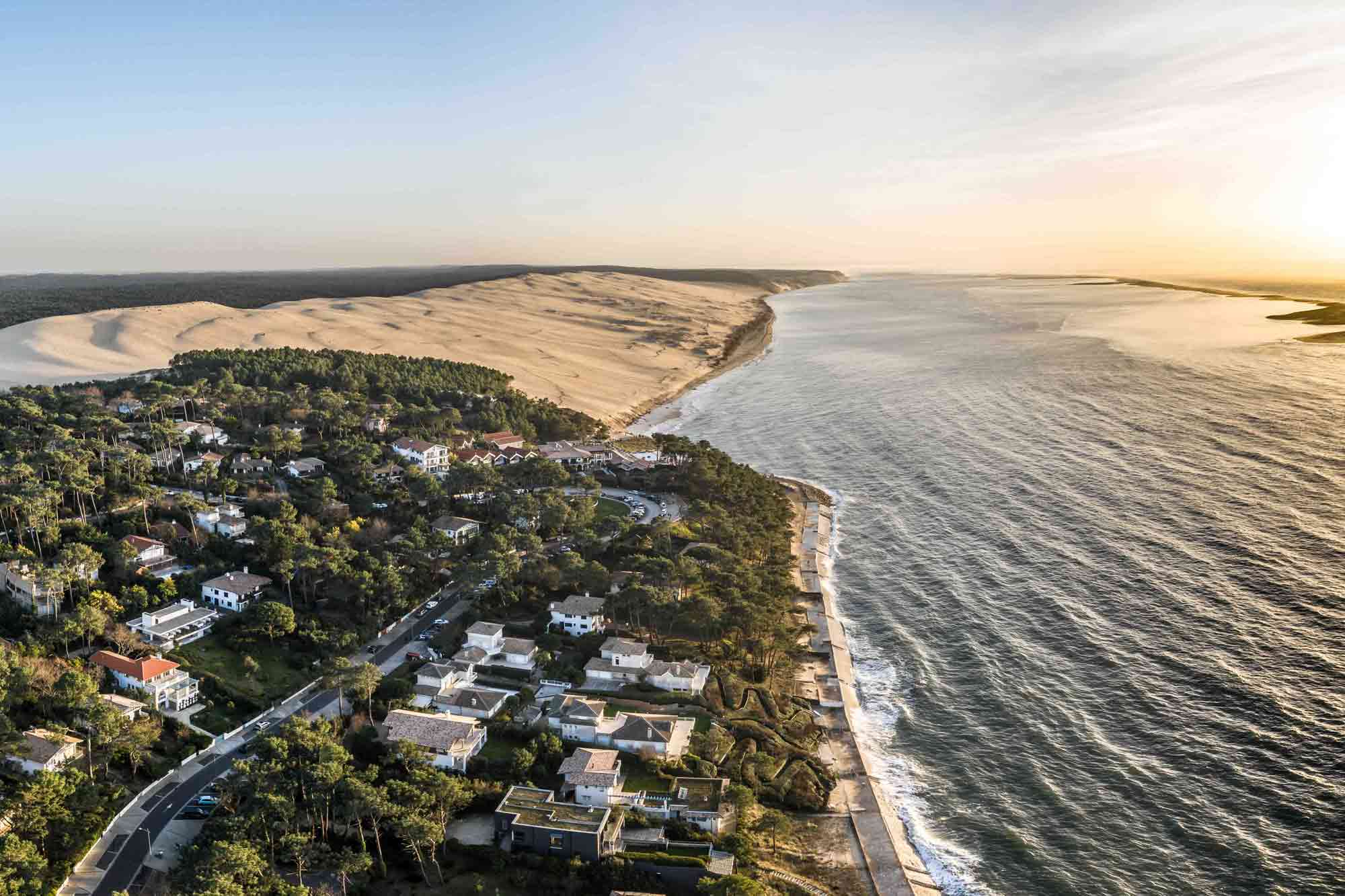 Are you seeking to buy in Arcachon?
So many contrasts and what a sea view in this beautiful city of Arcachon which offers an architecture of great richness with on one side the Ville d'Hiver (winter quarter) and the famous Arcachon house so typical, and the Ville d'Eté (summer quarter) on the edge of sea with basin view. Two rooms two atmospheres. And even more, since the city also has a Ville de printemps where Moulleau is located, the most lively district, and the Ville d'automne (autumn quarter) which touches the port (spring quarter) and the fishing district of Aiguillon. The Arcachon basin offers an exceptional seafront with the pinasse as the main actor. Real estate is extremely dynamic there. You are looking to buy or sell a property in Arcachon? Entrust us with your apartment, house, town, studio, home and even land, we manage the purchase and sale of entrusted goods, with talent and efficiency.
Are you seeking to buy in Pyla?
Known for its dune of Pilat, Pyla sur mer is also a charming seaside resort located at the entrance to the Arcachon basin. The Synapse-Immobilier agency is well established in the region with a fine selection of properties for purchase and properties for sale: apartment, house, villa, studio, accommodation, land, do not hesitate to consult our properties in the catalog. Do you want to buy or sell your property? Get in touch with us, we will assist you in your project as best as possible.
Are you seeking to buy at Cap Ferret?
Cap Ferret is undoubtedly the best known and most popular place too, but the peninsula conceals many other treasures with villages such as L'Herbe, Lège and Canon. Synapse-Immobilier offers many properties for purchase or properties for sale, some on the front line with a pool view. Do you want to sell your property? Are you looking for a studio, an apartment, a house or even a land to buy? Do not hesitate to contact us to discuss your life project together.